Regular price
Sale price
$22.89 USD
Unit price
per
Sale
Sold out
1/20PCS MAYRC MT40A-BEC-TS 5,6V adjustable /4A BEC Watercooled ESCs with 32bit Micro-processor for Underwater Robot
Specification:
 Model No.
MT40A-BEC-TS
Cont.Current
40A
Burst Current
50A
BEC
5,6V adjustable /4A

Input Volt.

2-4Cells

Net 

Weight (g)

36
Size(mm)
66*27*12
Firmware

32bit Micro-processor, greatly improve computing capability which makes the ESC responds more faster

Program
by TRX/progcard-HA
Main features:
1. Water-cooled, waterproof;
2. Forward and forward&backward;
3. 32-bit CPU;
4. Stronger SBEC 5V/6V Adjustable 8A;
5. More smooth Start-up;
6. Better Linearity Throttle ;
7. Support motor rotation Switching.
Advantages:
1. With synchronous rectification, significantly reduce heating of the ESC, makes the ESC more energy-saving and driving efficiency. LONGER TIME OF ENDURANCE.
2. Built-in new generation high power switching BEC, 5V/6V adjustable,continuous output current 8A, burst current to 15A, makes ESCs drive stronger servos and more external devices.
3. Multiple protections: Over-Heat/Start-up/Low-Voltage Cutoff/Phase Loss /Signal Loss Protection
4. With unique circuit design to improve algorithm, and equipped with powerful and high performance 32-bit microprocessor, it greatly improves the computing capability and makes the ESC responds faster.
5. The control board and power board are designed separately. The circuit layout is more good-looking. Under condition of high power, the heating of the ESC will not directly affect the control part,the reliability is higher,and the circuit anti-interference is stronger.
Application:
Airplane, RC boats, baitboats, Fishing boat ,underwater robots, water sports, Aggressive Aerobatics, Remote Operated Vehicle, Underwater Robot, Underwater Robotics, Underwater Remotely Operated Vehicles, Subsea Robots, Cablecam, Broadcast, etc.
Warranty Service:
1: 6 months Free warranty;
2: Need to send product damage test video or photor. If it can be repaired, please send it to MAYRC store engineer for repair. Shipping costs for damaged products to MAYRC store are borne by the Buyer and shipping costs of damaged products to the Buyer shall be borne by MAYRC store.
All products had been double checked and tested one by one before shipment, only if the products are working normally would be shipped out.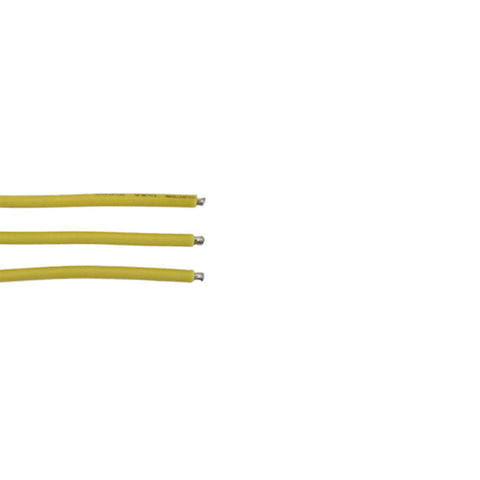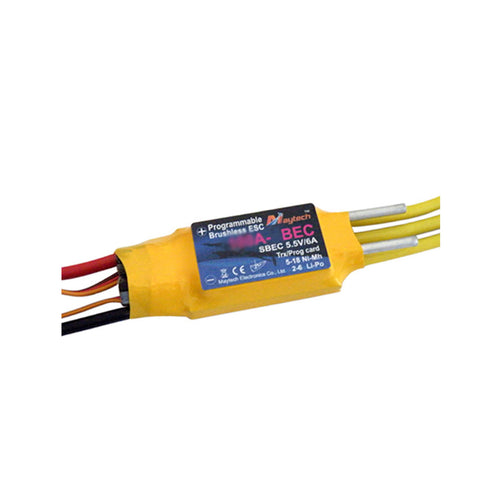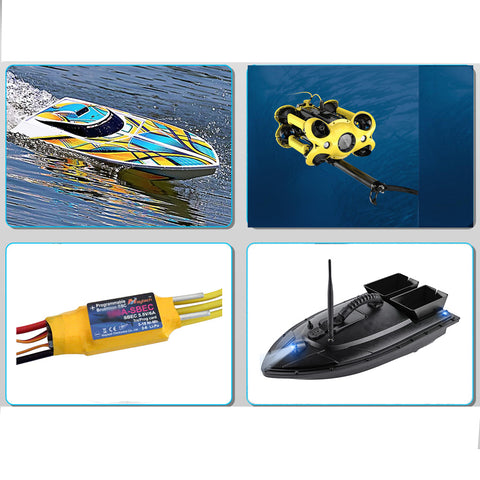 Share
View full details