Regular price
$29.50 USD
Sale price
$24.90 USD
Unit price
per
Sale
Sold out
MR-FLX-TPU95A 3D Printing Materials High Flowability Hardness 1.75mm Dia 1kg/roll Flexible 95A TPU Materials
Specification: 
Model No
MR-FLX-TPU95A
Cable Net Weight
1kg
Color
Black,white,transparent
Nozzle 

Temperature

205-225℃
Bed Temp
20-50℃
Print Speed

30-100mm/s

Bed
Glass,PEI film or PC film  
Fan
Off
Cable Size
1.75mm
Feature
High resilience and good compatibility

Nozzle size

>0.2mm

Raft separation distance

0.18-0.22mm

Retraction distance

1-5mm

 

Retraction speed

1800-3600mm/min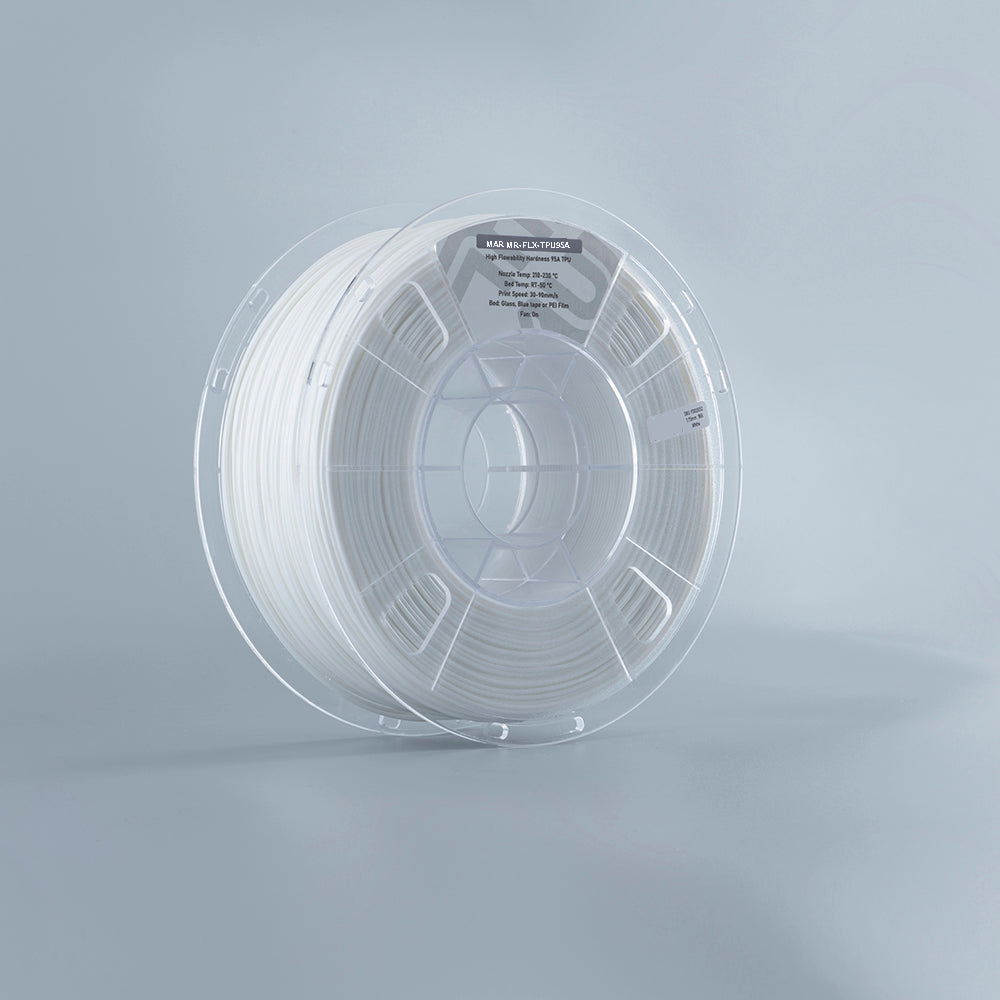 Product Advantages: 
1.High soft:TPU products have outstanding bearing capacity, impact resistance and shock absorption performance.
2.High transparency:High resilience is suitable for printing soft models such as shoes and insoles
3.High flexibility:The elastic modulus of TPU is usually 10~1000Mpa, and its products have good flexibility and resilience, and can be bent and deformed at will;
Property


Testing method

Typical value

Density

ISO 1183

1.15 g/cm³

Hardness

ISO 7619

95A

Melt index

200℃, 2.16kg

30g/10min

Tensile strength(X-Y)

ISO 527

31.81±3.26 MPa

Elongation at break (X-Y)

471±81%

100%Tension stress

9.75±0.16MPa
Specimens printed under the following conditions: Nozzle temp 320°C, Bed temp 80℃, Print speed 45mm/s, Infill 100%, Infill angle ±45°
1. If you want to achieve high-speed printing, it is recommended to use a process extruder, such as: BM Gextruder,Titan extruder,Hemera extruder, and appropriately increase the nozzle temperature.
2. The TPU material will easily absorb moisture in the air when exposed to moisture. After the moisture is absorbed, the printing will appear wire drawing, air bubbles will be extruded, and the printing surface will be rough, which will reduce the printing quality. It is recommended that you open the vacuum aluminum foil bag and immediately put the wire in the drying box (humidity control is below 15%) for printing, and put the unused filament back into the original aluminum foil bag for storage.
4. After the printing is completed, the printed part can be annealed to further improve the strength of print part. Annealing conditions: leave printing part in an oven at 70-80℃ for 4 to 6 hours and cool to room temperature naturally.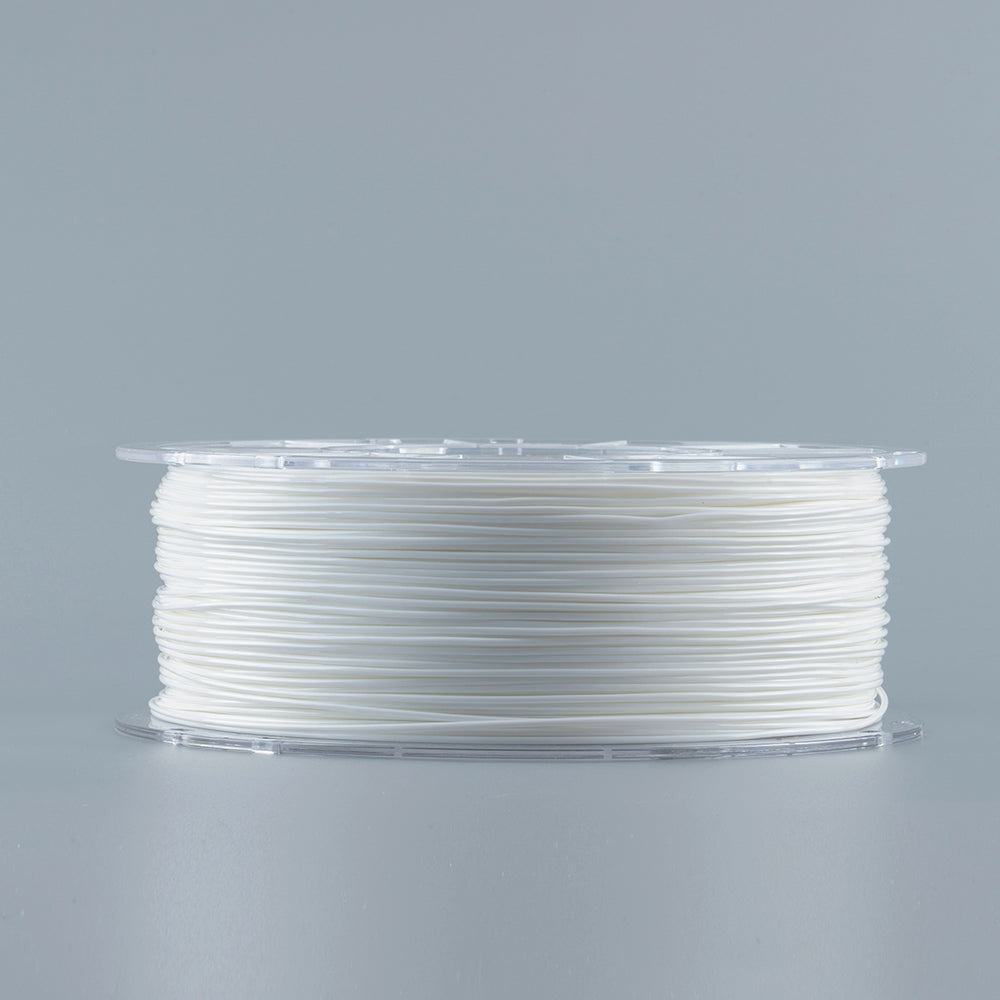 Disclaimer:
The typical values presented in this data sheet are intended for reference and comparison purposes only. They should not be used for design specifications or quality control purposes. Actual values may vary significantly with printing conditions. End- use performance of printed parts depends not only on materials, but also on part design, environmental conditions, printing conditions, etc. Product specifications are subject to change without notice.
Each user is responsible for determining the safety, lawfulness, technical suitability, and disposal/recycling practices of Mar materials for the intended application. Mar makes no warranty of any kind, unless announced separately, to the fitness for any use or application. Mar shall not be made liable for any damage, injury or loss induced from the use of Mar materials in any application
Share
View full details