Regular price
$471.98 USD
Regular price
$495.58 USD
Sale price
$471.98 USD
Unit price
per
Sale
Sold out
MAYRC Kit 200A V6.0 VESC 6365 6374 90KV 170KV 200KV Hall Motor Wireless Remote Controller for Skateboard Parts
Specification:
Model 1:MTSPF6.6K
With Aluminum Case:YES
Cont. Current:200A
Input Volt.:11.1-50V
Hardware:Based on V6.0
Firmware:Upgradable
Software:VESCTOOL Compatible
FOC:YES; Better than V4.12
Compatible motor:Sensor or sensorless
Weight:280g

Model 2:MTO6374-170-HA-C2
KV:170
Idle Current:0.8A
Rated Current:60A
Max. Current:65A
Input Volt.:11.1-50V
Max. Output Watt:3510W
Max. Pull:13000g
Resistance:0.0402
Weight:860g
Shaft:10mm with 3mm keyway,output 34mm

Model 3:MTO6374-170-HA-C
KV:170
Idle Current:0.8A
Rated Current:65A
Max. Current:60A
Input Volt.:11.1-50V
Max. Output Watt:3550W
Max. Pull:13000g
Resistance:0.0402
Weight:830g
Shaft:8mm with 3mm keyway,output 26mm

Model 4:MTO6374-HA
KV:90/190
Idle Current:0.8A/1.0A
Rated Current:60A
Max. Current:65A
Input Volt.:11.1-60V/11.1-50V
Max. Output Watt:4000W/3550W
Max. Pull:13000g
Resistance:0.0402
Weight:825g
Motor Type: Brushless outrunner belt-driven Motor
Hall Sensor and Connector: With JST 6pin PH2.0mm hall sensor connector

Model 5:MTO6365-170-HA-C2
KV:170
Idle Current:0.8A
Rated Current:60A
Max. Current:65A
Input Volt.:11.1-50V
Max. Output Watt:3510W
Max. Pull:9700g
Resistance:0.0402
Weight:765g
Shaft:10mm with 3mm keyway,output 34mm

Model 6:MTO6365-170-HA-C
KV:170
Idle Current:0.8A
Rated Current:65A
Max. Current:60A
Input Volt.:11.1-50V
Max. Output Watt:3520W
Max. Pull:9700g
Resistance:0.0402
Weight:760g
Shaft:8mm with 3mm keyway,output 26mm

Model 7:MTO6365-200-HA
Idle Current:0.8A
Rated Current:60A
Max. Current:65A
Input Volt.:11.1-50V
Max. Output Watt:3520W
Max. Pull:9700g
Resistance:0.0402
Weight:745g
Shaft:8mm with 3mm keyway,output 26mm
Motor Cover: Unsealed, great heat dissipation
Motor Type: Brushless outrunner belt-driven Motor
Hall Sensor and Connector: With JST 6pin PH2.0mm hall sensor connector
Motor Cable Connector: 4mm male connector
Application:
Electric skateboard, mountainboard, elongboard, all terrain skateboard, fighting robots, combat robots, walking robots, ROV, Esurf, Efoil, foilsurf, jetski, electric hydrofoil, etc.
PLS Notice:
Customize : Yes,
logo,kv,cover,shaft,cable,connector,all can be customized,contact us for more details.
email:shelly@mayrc.com
Warranty Service:
1: 6 months Free warranty;
2: Need to send product damage test video or photor. If it can be repaired, please send it to MAYRC store engineer for repair. Shipping costs for damaged products to MAYRC store are borne by the Buyer and shipping costs of damaged products to the Buyer shall be borne by MAYRC store.
All products had been double checked and tested one by one before shipment, only if the products are working normally would be shipped out.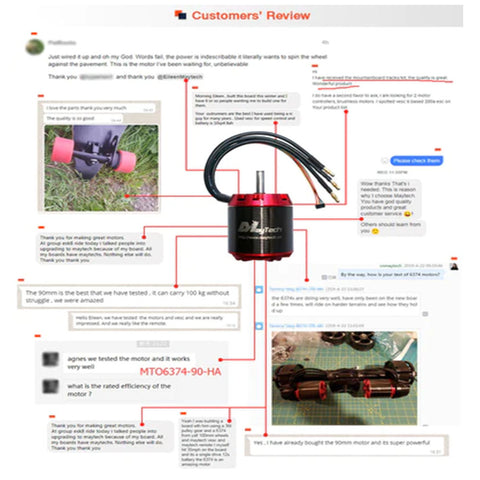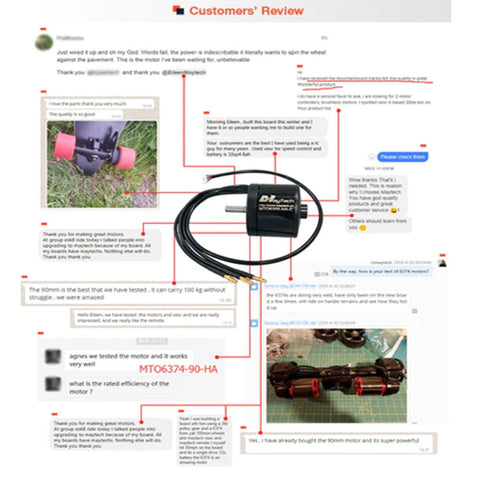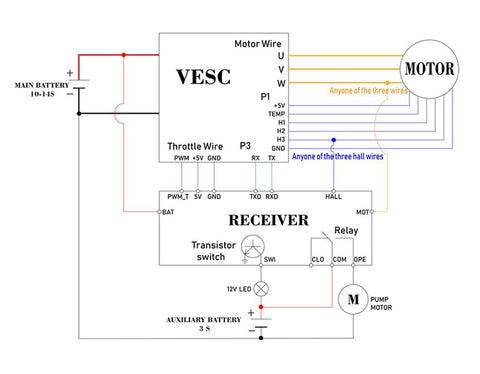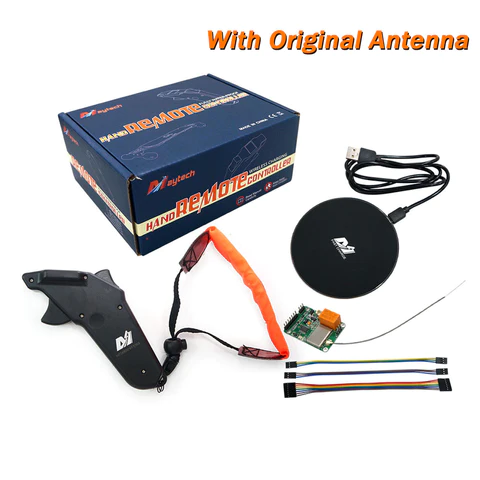 Share
View full details