Regular price
$898.90 USD
Regular price
$1,057.53 USD
Sale price
$898.90 USD
Unit price
per
Sale
Sold out
Choose a sensored or sensorless motor?
Sensored version can be used not only for underwater application but also for electric skateboard, fighting robots, electric cars, etc.,
Sensorless version usually be used for underwater electric vehicles, electric surfboard, Efoil, hydrofoil, rc boat, water jet propulsion, etc.,
Product Details:
1. Main Advantage
Fully water-proof, IP68 (Water-proof version);
Rust-prevention, can be used in sea water, salt water, rivers, lakes, etc (Water-proof version);
With solid water-cooling tubes (Water-cooled version);
With rust-prevention screws;
Can be customized to use 200-300V high voltage application;
Shaft, KV, motor cables can be customized.
2. Specification
Model No.

MTI120116

Motor Type

Inrunner Motor

Hall Sensor
Optional

KV(RPM/V)

100/200

Max. Current

380A

Input Volt

10-16S

Max. Output Watt

18.8KW

Max. Torque at 60%
20.6N.m

Idle Current @8.4V

2.8A

Internal Resistance

0.0322Ω

Construction
12N10P

Shaft

15mm

Max Working Temperature

120

℃

Insulation Volt & Leak Current

AC500V/10MA/3S

Shaft Extension

D15*L30

Brand

Maytech
3. Motor Drawing
The motor has 2 versions, fully waterproof version and splash proof water-cooled version.
4. Production
Fully waterproof motor has upgraded to water-seal.
5. Application and Feedback
6. Tips
Flier ESC is not compatible with Maytech motors. Recommend Maytech ESC.
7. Related Products
>Maytech 300A Water-cooled ESC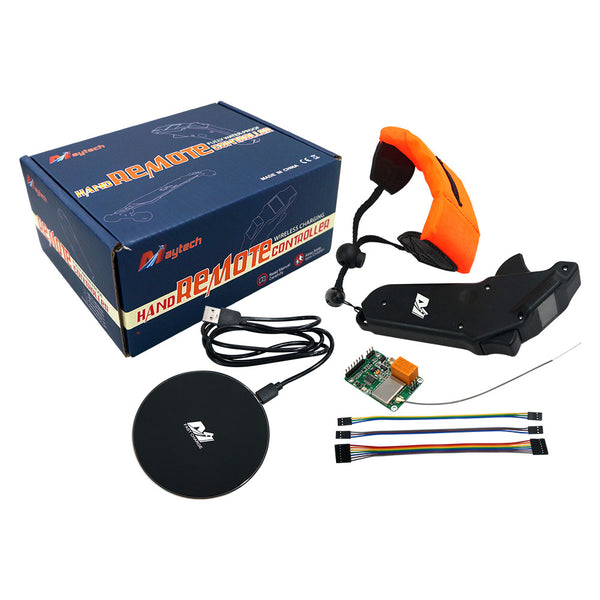 Share
View full details