Regular price
$458.75 USD
Regular price
Sale price
$458.75 USD
Unit price
per
Sale
Sold out
MAYRC 400A VESCtool Compatible Speed Controller with Water-Cooled Tubes for Electric Surfboard
Specification:
Model
MTSPF7.5H-SF
Cont. Current
400A
Max. Current
 1000A
Volt.
25-85V
Water-cooled
【With water-cooled tubes;
【CNC aluminum alloy heat dissipation case with fin, optional water cooling system and forced air cooling system;
Size
148*84*56mm
with Aluminum case
Weight
900g
Main Features:
1:Firmware upgradable ▶VESCtool compatible speed controller;
2:Soft-switching to reduce the losses in power electronic switches;
3:Adjustable Forward/Backward/Brake;
4:Configurable RPM, Current, Voltage and Power limits;
5:With 5V and 12V external power supply interfaces, no interference caused when powering analog circuits such as twist/thumb throttles.
6:Regenerative Braking Function;
7:Separation of low power electronics from the high power electronics, make it more reliable;
8:Support PPM, Analog (ADC), UART, Canbus input;
【With water-cooled tubes;
【CNC aluminum alloy heat dissipation case with fin, optional water cooling system and forced air cooling system;
9:Communicate with Maytech waterproof remote controller. More parameters can be displayed on remote controller, such as main power voltage, motor rpm, current/amps, motor rpm,motor temperature, speed controller/ESC temperature. Users do not need to solder motor cable to receiver to display the main power and motor rpm, which greatly protect the receiver.
Application:
Electric skateboard, mountainboard, elongboard, all terrain skateboard, fighting robots, combat robots, walking robots, ROV, Esurf, Efoil, foilsurf, jetski, electric hydrofoil, etc.
Notice:
1. Never connect one reclever to two or more V6/V75 based SUPERFOC ESCs or VESCs in an array!
Permanent damage may result from Y-PPM wiring.

2. Only connect CAN L and CAN H ! GND pins and 5V should never be connected in a V6/V75 based SUPERFOC ESCs or VESC array.
All products had been double checked and tested one by one before shipment, only if the products are working normally would be shipped out.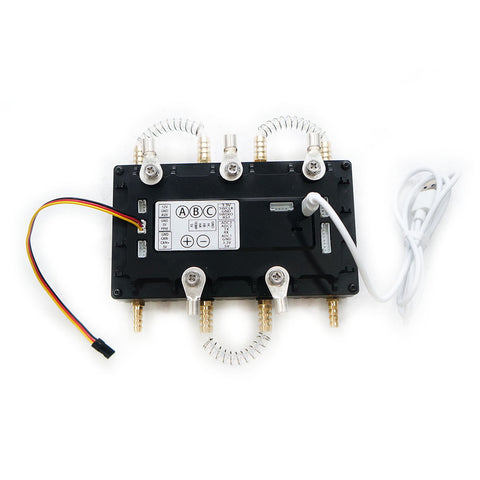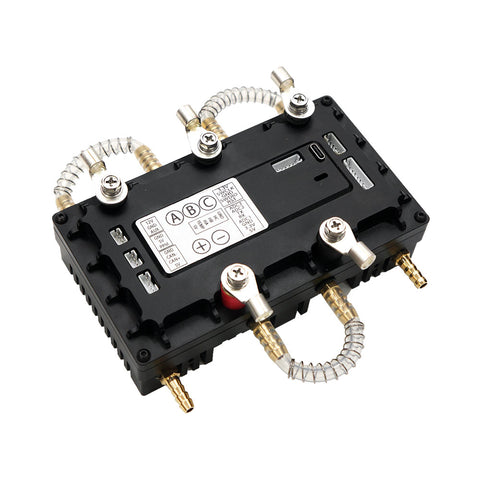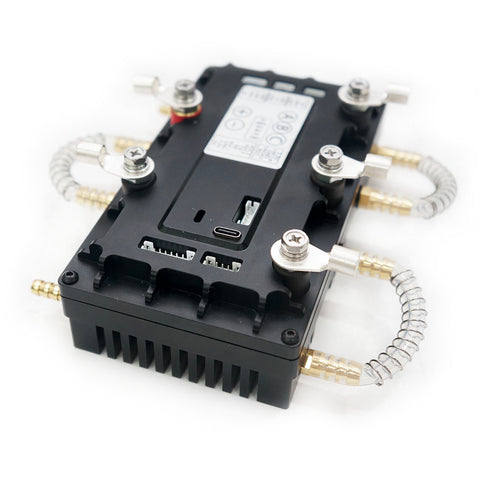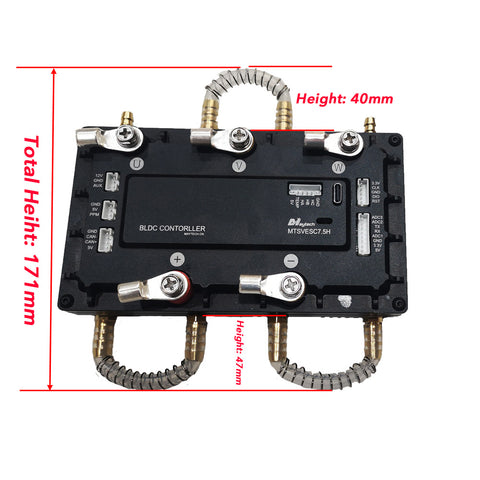 Products that can be used together (Click the following pictures to check more products)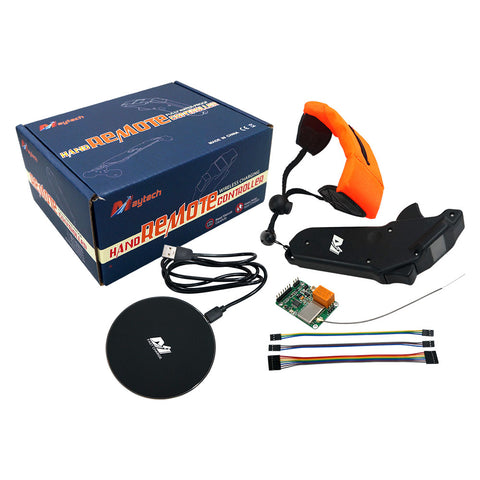 Share
View full details